Myanmar activists have launched a "garbage strike" to oppose military rule as the number of pro-democracy protesters killed by security forces rose to 500.
Around 510 civilians have been killed since Myanmar's junta launched a crackdown on protesters demonstrating against the country's military coup on 1 February, according to the Assistance Association for Political Prisoners advocacy group.
Some 141 people died on Saturday alone – the bloodiest day of the protests yet as heavy clashes erupted in the South Dagon district of Yangon.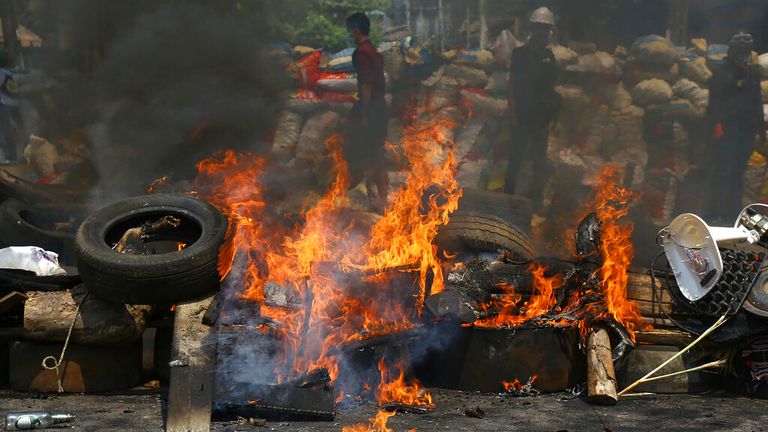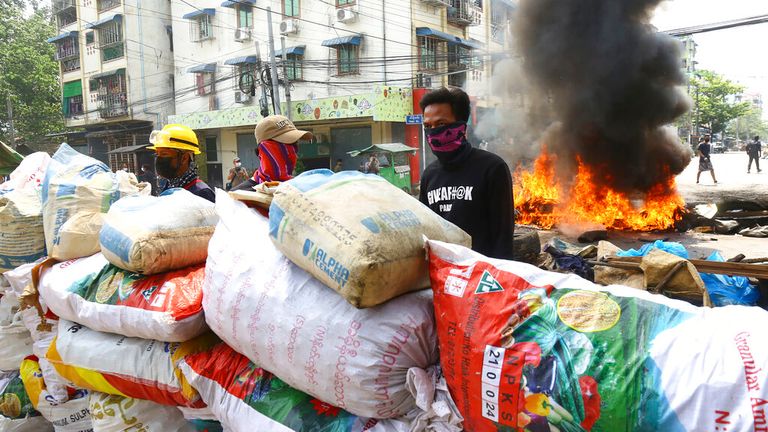 Around eight of 14 civilians killed on Monday were in Yangon, where witnesses said security forces fired a heavier calibre weapon than usual towards protesters crouching behind a makeshift barricade of sandbags.
State television claimed security forces used "riot weapons" to disperse the crowd of "violent terrorist people" who were destroying a pavement and one man was wounded.
UN Secretary-General Antonio Guterres urged Myanmar's generals to stop the killings and repression of demonstrations.
Protesters have stepped up the civil disobedience campaign by asking Yangon residents to leave rubbish at main road intersections.
"This garbage strike is a strike to oppose the junta," read a poster on social media. "Everyone can join."
Source: Read Full Article