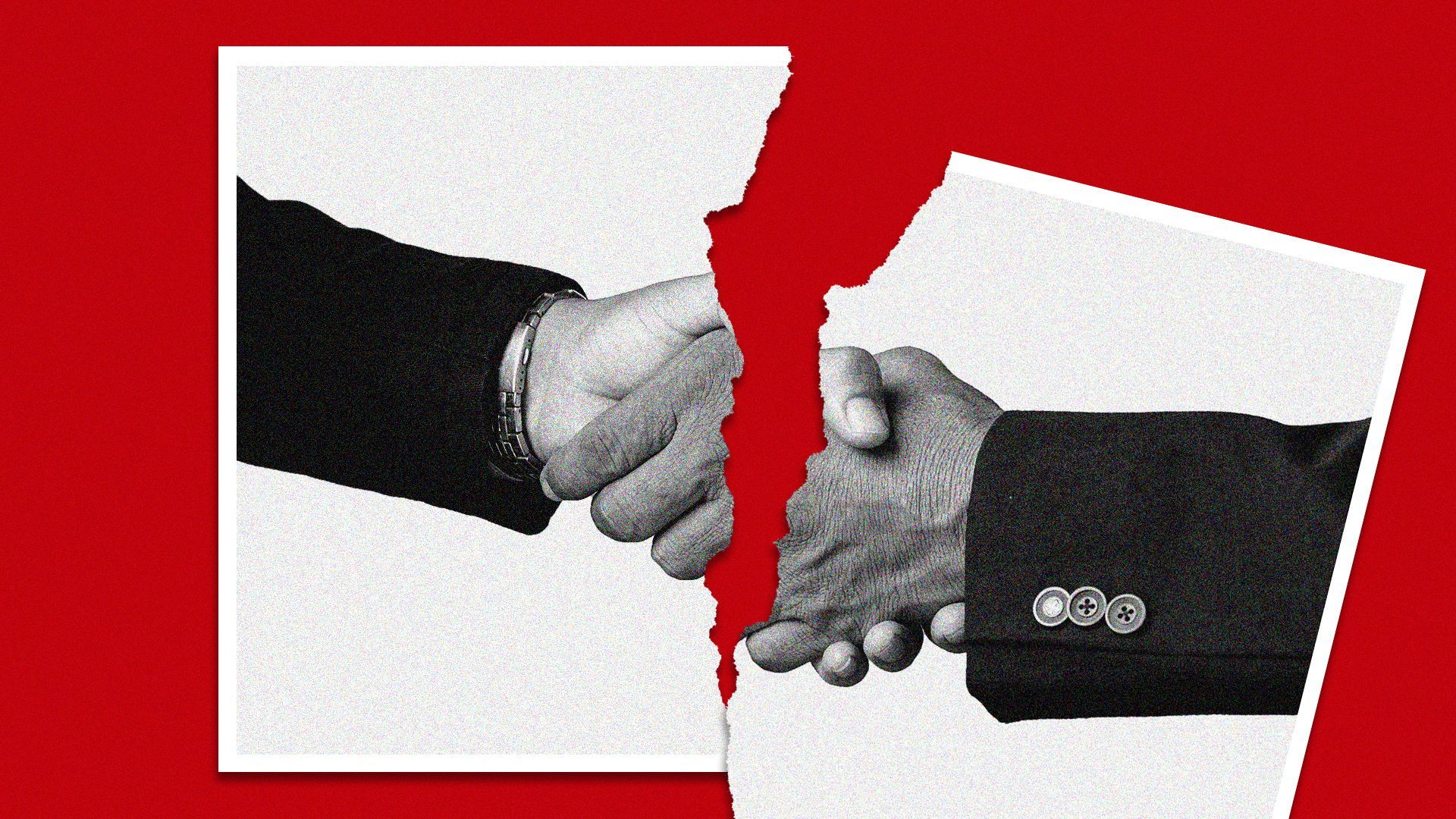 Illustration: Annelise Capossela/Axios
The Association of Flight Attendants on Tuesday reiterated its backing for JetBlue's troubled $3.8 billion deal to buy Spirit Airlines, which the Department of Justice moved to block on antitrust grounds.
The big picture: The organization called the deal the "anti-merger merger" that would provide better working conditions and stronger protections for its membership.
Why it matters: The AFA-CWA represents 50,000 flight attendants at 19 different air carriers, including nearly 6,000 at Spirit.
It's unusual to see a large organized labor group give its full-throated backing to a big merger, especially one opposed by regulators on the grounds that it is anti-competitive and bad for consumers.
In a sharply worded statement, AFA president Sara Nelson called the proposed merger "the opposite of all the 'host of horribles'" sustained by the industry after decades of consolidation, and represents an attempt to "correct past antitrust failures."
"Our union does not offer our support lightly. We have experience with eight mergers in the past decade and this is the first merger that we enthusiastically support" for a host of reasons, Nelson added.
Zoom out: Two weeks ago, the AFA-CWA officially threw its weight behind the JetBlue-Spirit merger, in part because consolidation has created a dominant coterie of air carriers.
Collectively, Southwest, American, Delta and United control at least 60% of the U.S. air market; if consummated, JetBlue's purchase of Spirit would double its market share to around 10%. The DoJ
What they're saying: "Our union has experience with eight mergers in the past ten years. We agree with skeptics that consolidation has accrued extraordinary power to a few airlines," Nelson said last month.
"However, this merger will help to correct that."
Source: Read Full Article