The US state of Missouri is suing China for inflicting "enormous death, suffering and economic losses" on the world.
Around 200 people have died from coronavirus in the Midwestern state, which is the first to sue the Chinese government over its handling of the outbreak.
However, China has called for solidarity and co-operation, saying it is not the time for "finger-pointing".
The remarks were made by Consul-General Huang Ping as Beijing's diplomats in New York handed over a donation of medical supplies to the city.
New York state has become a global hotspot for coronavirus with over 250,000 people testing positive and nearly 20,000 deaths.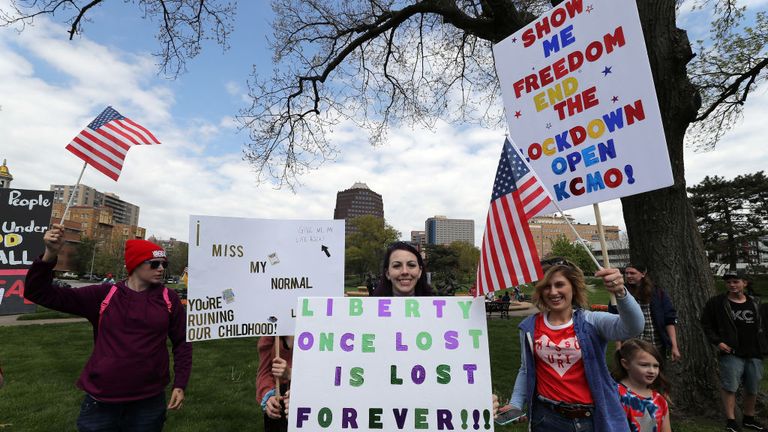 Mr Huang said, in an online ceremony, that his president Xi Jinping and US counterpart Donald Trump "called for anti-epidemic co-operation between our two nations and the world" in their last phone call on 17 March.
He added: "As the two biggest economies in the world, China and the United States need to lead the effort to fighting the coronavirus.
"This is not the time for finger-pointing. This is the time for solidarity, collaboration, co-operation and mutual support."
The lawsuit, filed in federal court by the state's top lawyer, alleges Chinese officials are "responsible for the enormous death, suffering, and economic losses they inflicted on the world, including Missourians".
After weeks of elaborate praise of Mr Xi's performance in the pandemic, Mr Trump has turned to blaming China and halting US contributions to the World Health Organisation, accusing it of parroting misinformation from Beijing.
Source: Read Full Article