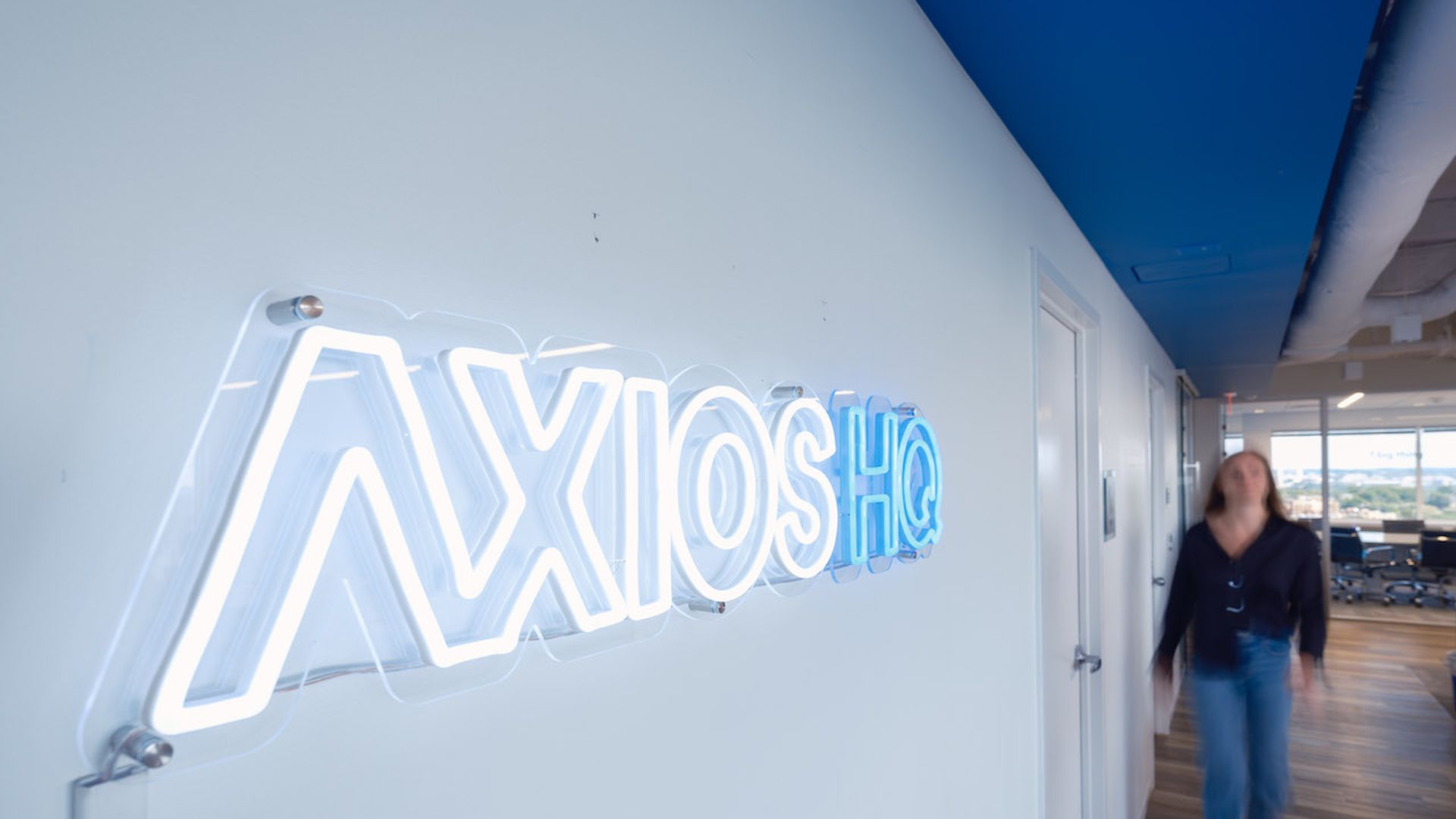 Axios HQ's office in Arlington, Va. Photo: Aha!Concepts
A majority of communicators — 63% — say that poor technology is one of their top challenges, according to a recent Gallagher report.
Yes, but: There continues to be innovation in the communication tech space and these platforms are securing investments even in a downturn.
Driving the news: This week, Axios HQ, the communications software company that spun off of Axios last year, raised $20 million in Series A funding at nearly a $100 million post-money valuation.
Plus, other communication platforms are bringing in capital too.

The public relations and media monitoring platform, Muck Rack, raised $180 million in late 2022 — one of the largest growth equity investments in PR tech.
Giide — an interactive audio and video content creation platform that's being used to reinvent business content such as presentations, white papers, reports and blogs — raised $2.7 million in seed funding.
Marketing tool Appbrew raised a $2 million seed, and Substack recently announced it will allow newsletter writers to invest through a community fundraising round.

Between the lines: Axios HQ is leaning heavily into artificial intelligence tools to help its clients write clearer, more targeted emails.

The software helps users automatically sharpen their writing with stronger word suggestions. It also offers recommendations for pictures, headlines and summaries that can be used to strengthen their communications, using AI.

What we're watching: As Axios' Kia Kokalitcheva points out, "AI has emerged as a bright spot of excitement for entrepreneurs and investors."

And many PR and communication platforms have gotten the memo.

*Disclaimer: Axios HQ was launched in 2021 as a separate tech division within Axios. It split off from Axios in 2022, after Axios Media was acquired by Cox Enterprises for $525 million.

Subscribe to Axios Communicators.

Source: Read Full Article