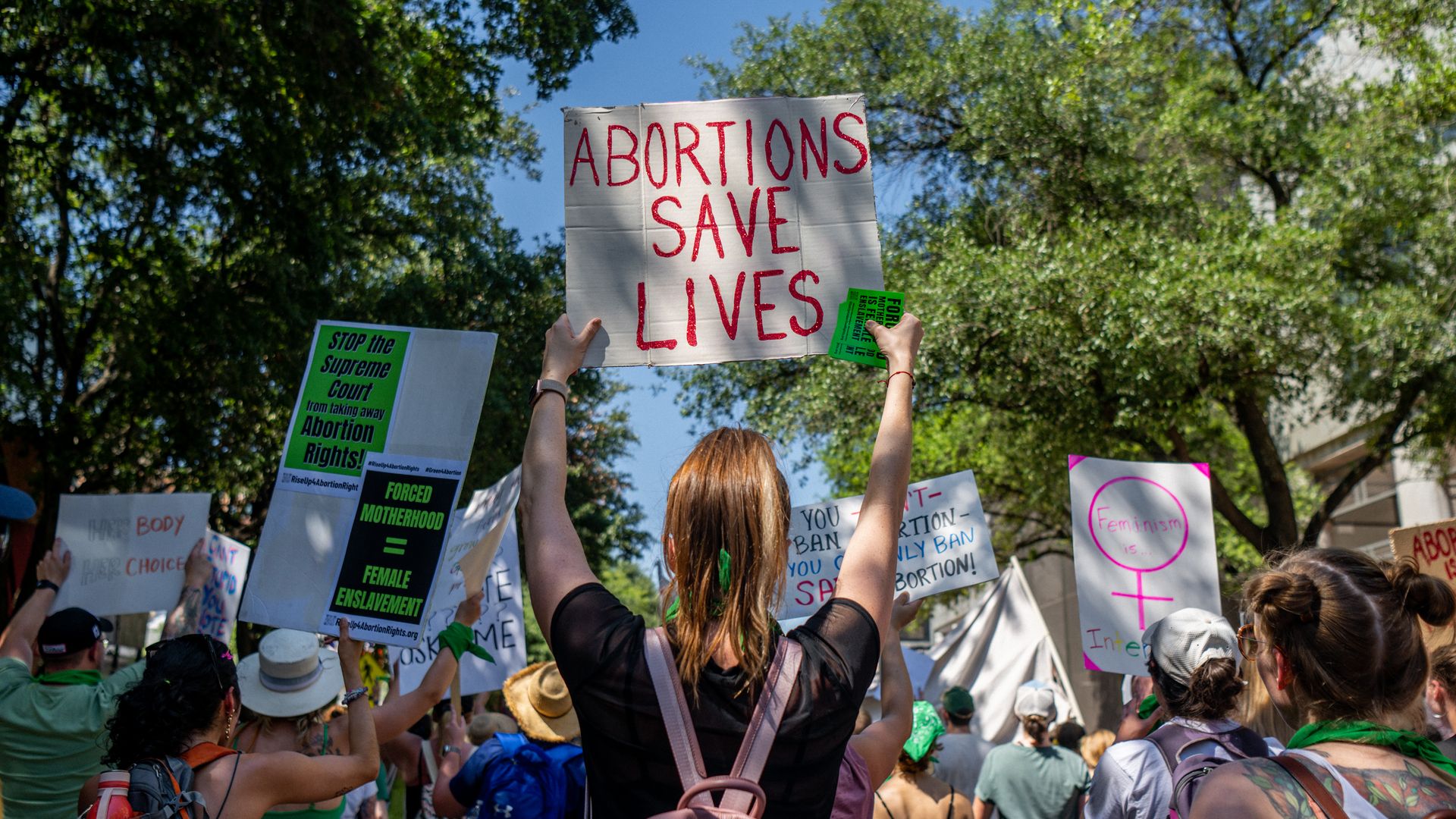 Abortion rights activists and supporters march outside of the Austin Convention Center on May 14, 2022 in Austin, Texas. Photo: Brandon Bell/Getty Images
Five women filed a lawsuit against Texas Monday over laws they say prevented them from getting abortions despite risks to themselves and their fetuses that made the procedure a medical necessity, the New York Times first reported.
The big picture: It's the first lawsuit "brought on behalf of women denied abortions" that's been filed against a state that has enacted a ban shutting down abortion access since the Supreme Court overturned Roe v. Wade last June, per a statement from the Center for Reproductive Rights, which is representing the women in the case.
"The lawsuit aims to hold the state of Texas accountable for the consequences of multiple harmful abortion bans on pregnant people facing obstetric complication," the group said.
Representatives for Texas Attorney General, Ken Paxton, who's named as in the lawsuit along with the state medical board and its director as defendants, could not be immediately reached for comment.
Editor's note: This is a breaking news story. Please check back for updates.
Source: Read Full Article